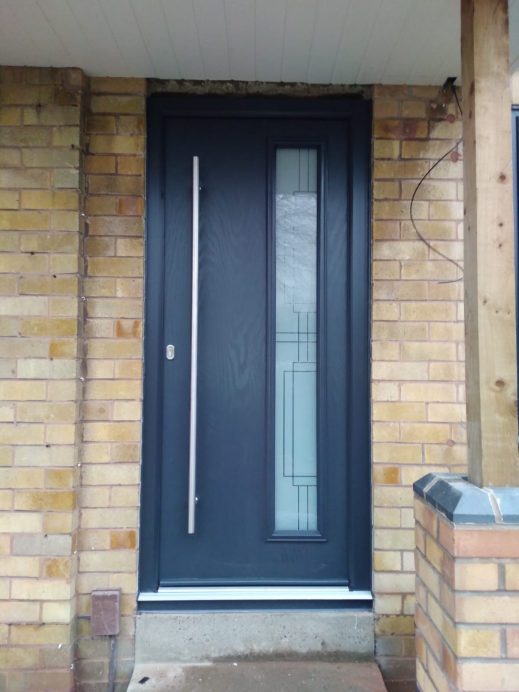 For our customers, we understand how important a front door can be for a home as they're not only meant to provide security for a property, but also to provide a first impression of the home as well. Because of this, companies specialising in front doors are releasing different panel designs on a regular basis so that anyone can choose the perfect look for their home. One company that provides a variety of different panels are Virtuoso composite doors who are known for providing a variety of different panel designs and for taking extra care throughout their manufacturing process.
Within the Contemporary collection doors, Virtuoso provide a number of modern panel designs, along with different handle, colour and extra options, to allow customers to choose their perfect panel. For this project, the customer wanted to have a new composite door fitted at their home, so we spent some time with the customer and with Virtuoso's door designer, we were able to create their door which was a Garda D4 door, finished in anthracite grey, with a 1500mm round bar handle and Roma patterned glass.
As you can see from the image provided, the finished door looks brilliant, and adds a modern touch to this quality property.