What Can You Use a Conservatory or Orangery for?
Orangeries and conservatories have become an increasingly popular choice for home extensions. Each style is slightly different in their design yet each offer several benefits for you and your home.
The question is, once your next orangery or conservatory is installed, what do you use it for?
A conservatory or orangery provides an expansive new living area for your friends and family to enjoy in your Nottingham home. Our orangeries and conservatories are incredible thermal insulators meaning you can use them throughout the year without the fear of being cold and uncomfortable.
You could use this new area to extend your garden, a play area for children, a dining room. The choice is entirely up to you. Below we have explored some of the options and why they might be fit for purpose for your new orangery or extension.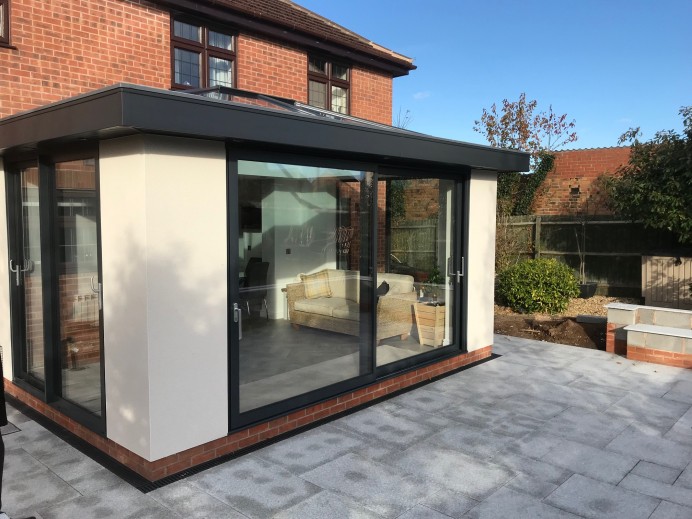 Workout Area
As orangeries and conservatories are inherently designed to be open planned, this makes them a spacious and perfect area for exercise. We know that going down to the gym can feel daunting, and some people just do not have the time. Therefore, why not bring the gym home to you and use your next extension as a work out room.
Home Office
With more and more people choosing to work from home, an orangery or conservatory could be the perfect place to create a home office. With large expanses of double glazing, you will be exposed to large volumes of natural light, helping you to stay motivated throughout the day. As these extensions are temperature regulated, you will also not need to worry about being too hot or cold throughout your working day.
A New Living Area
Perhaps you need a new living space when you need some time alone, or if you have friends coming round and want to enjoy a better view of your garden, why not use your new extension as a new living room. Large areas of glazing make this area seem bigger, and the high-quality double glazing and materials used to make it the perfect space to enjoy all year round. Your family and friends will love this area, making it the perfect place to spend time with one another.
Utility Room
We know that it can often be difficult to have enough space in your current utility room, especially if you have children. Therefore, you can use your new orangery or extension as an extra utility room. Each extension is installed with double glazed doors that can be left open to filter through a summery breeze helping to dry your clothes on those beautiful summer days. As each extension is open plan, you also won't be restricted by space, giving you the freedom to clean, hang washing or iron clothing with ease.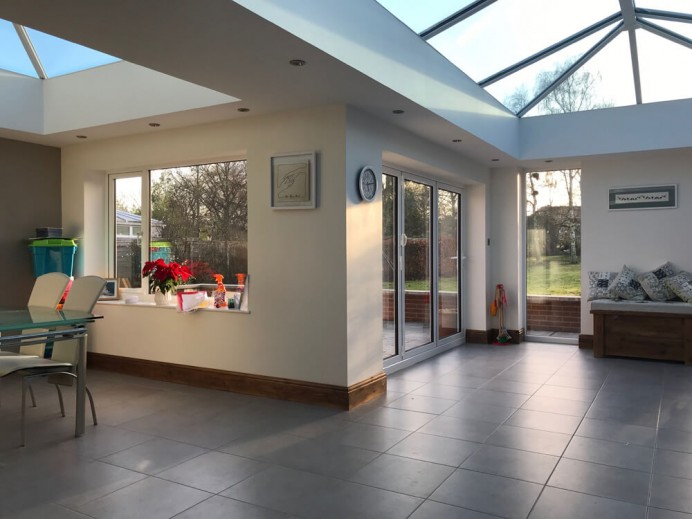 Conservatory and Orangery Prices, Nottingham
If you'd like to discuss our incredible range of conservatories and orangeries with a member of our team, use our online contact form, and we will be in touch to help you shortly.
You can also request a free quote by using our online quoting engine.
We look forward to helping you create a bespoke extension for your home in Nottingham or the surrounding areas soon.
Categories: Uncategorised