Years as an Origin Dealer
Windows Installed Per Day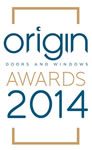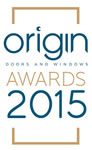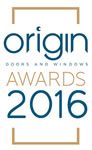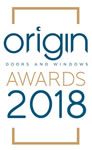 Origin Aluminium Windows Features and Options
Browse Our Latest Projects
Visit Our Showroom 7 Days a Week!
Opening Times:
Monday – Friday  9am – 5pm
Saturday  10am – 4pm
Sundays & Bank Holidays  Closed
We have built 7 purpose extensions on our show site and have the largest collection of Origin aluminium windows & doors in the UK.
Genuine Reviews From Our Customers
Complicated job but every effort by Craig & his team to make sure it was finished to a high standard. Lee & Jack on site to do the snagging have an eye for detail & won't leave it till it's complete & perfect.

Basford's team have done a lovely job on our new Orangery. From start to finish in 9 weeks, all the staff have been very professional. The fitters were hard working, honest tradesman who we felt really comfortable to have working in our home. Basford's recommendations on Architect, Building regulations, electrician and roofers were all very good. The workmanship from all is excellent and we would definitely recommend them to anyone considering adding an Orangery to their home. In summary our experience has been 1st class.

Great company, used before years ago and was happy with service then . We moved house and had a quote and accepted just had 2 sets of bi folding doors and all windows fitted. Thanks to all, Tara in the office was first class. Great job guys.

We just had our new orangery from Basfords and they did a great job, finishing the project ahead of schedule. Any issue that arose (not that there were many) were quickly dealt with to our full satisfaction. These guys are great, I am happy to recommend them to anyone!

We dealt with Craig Basford's MD and found him to be totally professional, very knowledgeable, not just about his own products, but also the industry.His attention to detail, customer service and genuine interest in his clients has made it a truly exceptional experience. We cannot thank Craig and his team enough for all of their support, our Origin windows are amazing. Looking forward to our slide doors being fitted.

Have used Basfords a number of times very pleased with their workmanship love my front door it looks amazing everybody comments on it, have just placed another order with them, excellent family run company.

We had our bi-folding doors fitted in 4 days last week by Basfords. The fitting team were very professional, polite and clean and the resulting work has been fantastic. We would definitely use them again – in fact we're thinking of our next job already!

Basfords gave us an exceptional service from first visit through to installation on our self build. Craig and the team are all very knowledgeable and totally professional, Basfords have an excellent showroom and lots of samples to help choose from. Without the Basfords team we wouldn't have achieved the finished product that we have, very happy and highly recommended.

Really pleased we chose the sliding door from Basfords, which has given us a fantastic view of our garden. Couldn't fault the service from start to finish.

I've just recently had an orangery installed by Basfords and I couldn't be more happy with the outcome. I came into the showroom on a Sunday and was very impressed with the selection to look at. Craig was very responsive to my inquires and within 8 weeks everything was finished. Many thanks to Janette for dealing with all my enquiries and telephone calls that were ongoing. Also, another thanks to the site team, the boys were very hard working and made sure the job was done to perfection. Thank you Basfords team, I will defiantly be recommending you.

I have just had my Bifold Origin doors fitted by the team at Basfords and I will defiantly be recommending them to my friends. A massive thanks to David who advised me what would look the best at the time, he was very responsive to my quote and the customer service was excellent. Thank you again.

Just had our Orangery completed. Very impressed with how it looks, it has made a great space for our kids to play in. Thanks to the team at Basfords.

Excellent product professionally installed thanks to Gary who did the brickwork, Chris & David who did the installation and David the salesman for helping us to choose the right product for us.

There's a sign in Costa that says, "Businesses don't make great coffee, people do". And the same is true with conservatories, it's all about the people you deal with, and that's why I've given Basfords five stars. From Craig, David, Dean, Jeanette and Tara in the office, to the nine workmen we've had on site to assemble and finish the conservatory, they've all been helpful, skilled, efficient, polite, and most of all friendly. The only downside was they could all drink tea and coffee for England! Seriously, we are absolutely delighted with the design, build and finished product, and wouldn't hesitate to recommend the company to anyone who is looking for a fair priced conservatory! Thanks a bunch, guys and gals.

A big thanks to the team at Basfords for fitting our new Origin bifolds. They've made my room look completely different. Thanks again. Will be recommending.

Had a couple of projects carried out by Basfods during the last quarter of 2018 and I can't praise them enough. The attention to detail and the way the projects were managed were superb. Couldn't fault them. The team they have working for them and the sub contractors recommended were a delight to welcome to our house. I can't single a person out because the whole team were tremendous. I would have no hesitation in recommending Basfords.

Basfords have supplied and fitted our beautiful now Origin windows. Basfords have been very professional to work with. We have been working with Basfords for many years and we will continue to do so. Thanks Craig and the team.

First class service from the day we walked into the Basfords showroom to the completion of our beautiful orangery. Craig was brilliant and never pressured us into buying an orangery – even though it is very hard not to when you enter the showroom. We did get other quotes from other companies but for us Basfords were easily the best company in the area for an outstanding orangery. The Basfords team were brilliant throughout the build and we cannot express our gratitude enough to the team especially Jeanette who program managed the whole project – excellent service. Thanks again and if you want an orangery for us there is only one place to go – Basfords!!

We have just had our Origin Bifolds fitted by the team at Basfords and I couldn't fault anything about this company. David and the team made time out of their diary multiple times to come and discuss the options with myself and my partner. He gave us all the information we needed and fitted them within 3-4 weeks. I am very pleased with the outcome and will defiantly be recommending.

From the first contact with Basfords my experience has been excellent , from the initial quote to contact from the office staff to all the engineers. Customer care has been outstanding. Communication has been professional courteous punctual and pleasant. We are delighted with our new windows and doors and would recommend Basfords totally.